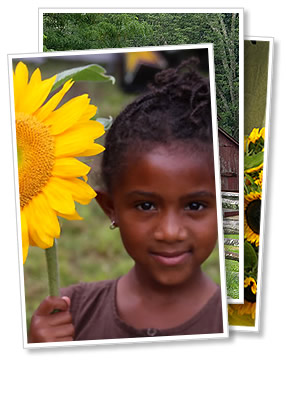 The 2014 summer season of farmers' markets begins to get underway in May when the Coventry Regional Farmers' Market takes the show on the road with a series of POP UP markets around the state:
May 11 ~ Mother's Day Farmers' Market at Topmost Herb Farm in Coventry: Spring vegetables, garden seedlings, heirloom tomato plants, flowers, free massages for moms, mimosas, card making for kids… at one of Connecticut's prettiest farms. Echo Uganda will perform.
May 18 ~ Foodie and Chef Market at Garden on the Bridge, part of Willimantic's townwide Local Food Festival with art, street performers, chef demonstrations, local brews, and farm-to-table restaurant specials. Desert Rain & Friends will perform.
May 25 ~ On the Wine Trail: POP UP Market at Holmberg Orchards and Winery in Gales Ferry. Tractor rides through the orchard with long views of Poquetanuck Cove, wine tasting and sales room opens for the season. Ramblin' Dan Stevens will perform.
At the Hale Homestead:
June 1 – CT Farm Chicks, Can You Dig It?
June 8 – Seaside Social, CT Author Fair
June 15 – DIY Beverages, Wine & Art
June 22 – Summer Solstice Faire
June 29 – Homesteading Boot Camp
July 6 – Blues, Brews & BBQ
July 13 – Cocktails in the Barn
July 20 – Pesto & Pasta
July 27 – Summer in a Jar
Aug 3 – Dog Days
Aug 10 – Blueberries & Bluegrass
Aug 17 – Youth Market Day
Aug 24 – Honeybee Hullabaloo
Aug 31 – Connecticut Heirloom Exposition
Sept 7 – Cider & Moonshine
Sept 14 – Fiber Twist & Bead Bash
Sept 21 – Rise & Shine Wellness Fair
Sept 28 – Pepper Palooza
Oct 5 – Artisan Cheese Festival & Potter's Market
Oct 12 – Fungus Festival
Oct 19 – Farm to Latte
Oct 26 – Halloween & Harvest